My two year daughter's favorite hobby is grocery shopping. After a trip to Trader Joe's with her mother she came back with some BBQ Rub and Seasoning with Coffee and Garlic. How thoughtful!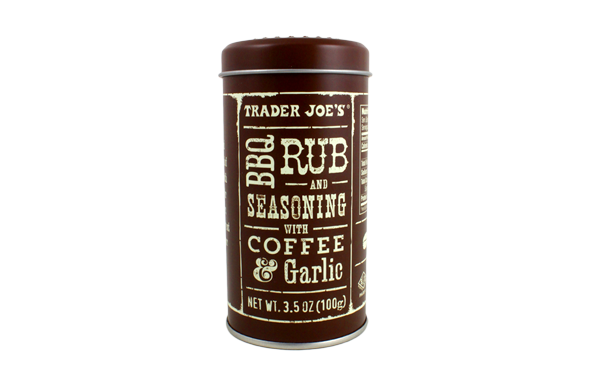 I thought the best way to try this out was with some pork chops, so I sent my daughter (and my wife) out to Central Market. They came back with some beautiful looking berkshire porterhouse pork chops. I had read the longer this rub was on the pork the better so I rubbed them down at lunch in anticipation of a tasty dinner.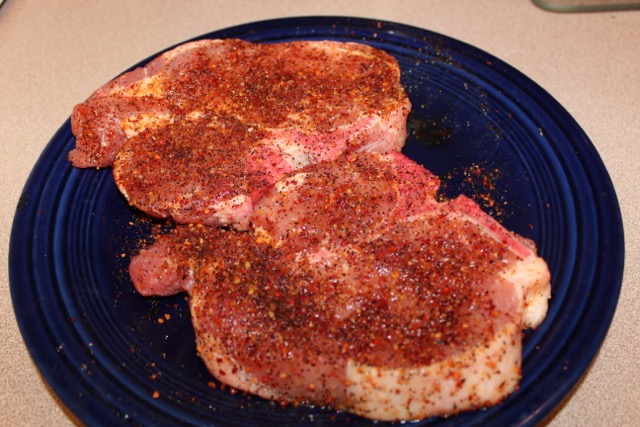 I cooked these indirect at 250°F until they hit a target temperature of 110°F. I then pulled and tented them while I waited for my egg to reach searing temperatures. I seared them for a little over 1 minute per side.
Here are the final results: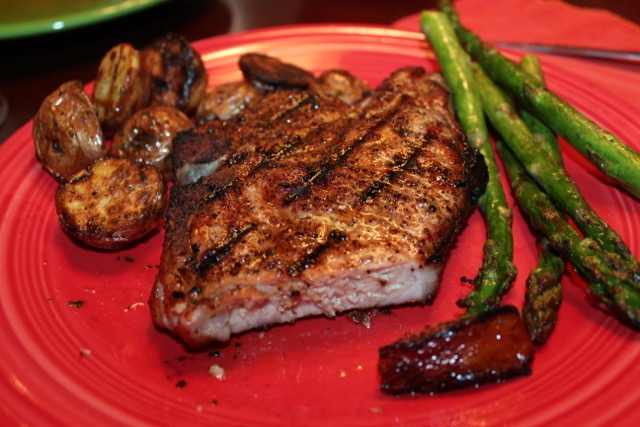 All and all I thought the rub (and the pork) were pretty good. It is definitely worth trying, but I don't know if it will earn a permanent spot in my rub rack.