HEB has started doing Backyard kitchen segment/commercial every morning on KSAT. The always do some tasty looking segments. A couple weeks ago they did Grilled Shishito Peppers with Dried Chorizo. It looked so good and easy to I had to try it.
You just alternate a dried Spanish style chorizo sausage with Brun-Uusto grilling cheese (which I have always wanted to try) and Shishito peppers.
Here are the ingredients: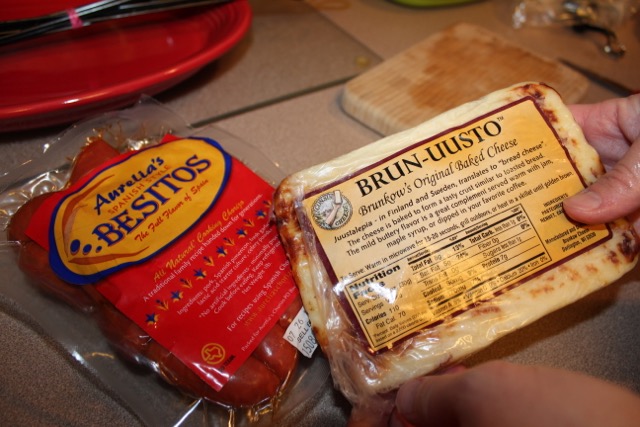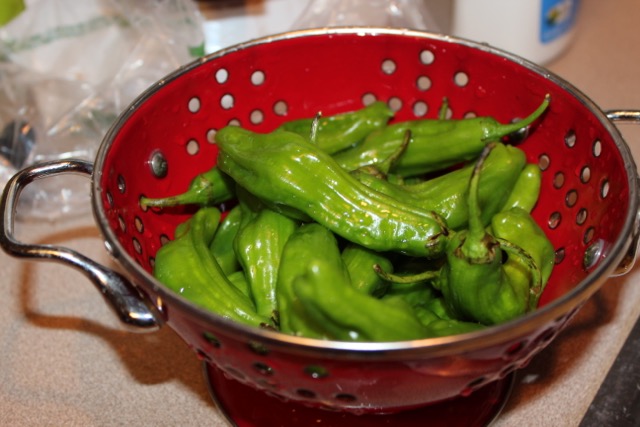 And the skewered results waiting for the grill: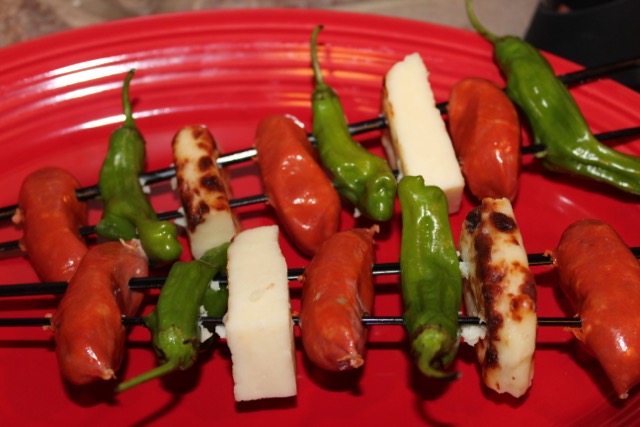 These were coated in olive oil and then grilled 2-3 minutes per side.
Here is the final product: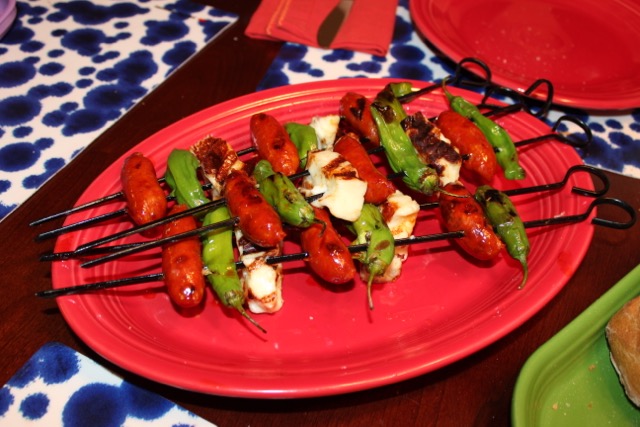 These were amazing, but a word of caution about 1 in 10 shishito peppers can be SUPER hot.