Jen and I were in the mood for some fish, so I checked the latest weekly specials at Groomers and found a special on East Coast Swordfish. (If you like fish and live in San Antonio you have to go to Groomers!)
I dug through all of my cookbooks and found a excellent recipe in Planet Barbecue for grilled swordfish with garlic caper butter. (It's what Steven Raichlen makes when he is home in Martha's Vineyard during swordfish season)
Ingredients
Swordfish steaks (obviously) Coarse salt Freshly ground pepper (you have a pepper mill, right?) 1 lemon
1⁄2 stick unsalted butter 3 cloves garlic 3 tablespoons drained capers
Oak chips
Directions
Rinse and blot fish dry. Apply salt, pepper, olive oil. Squeeze half a lemon on both sides of the fish. Allow to marinade in fridge for 15 minutes.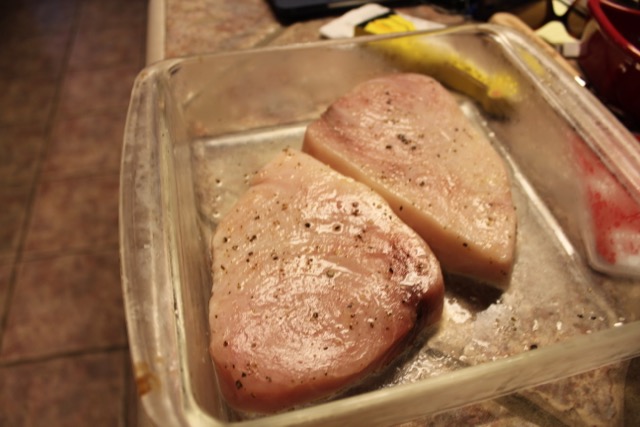 Grill fish on high with a small handful of oak chips for 3-4 minutes per side.

To make sauce melt butter in saucepan. Add garlic and capers and cook over high heat until garlic begins to brown and capers are crisp, about 2 minutes. Pour over fish and serve immediately with lemon wedges.
Here is what the fish looked like after it came off the grill:
And here is the final product: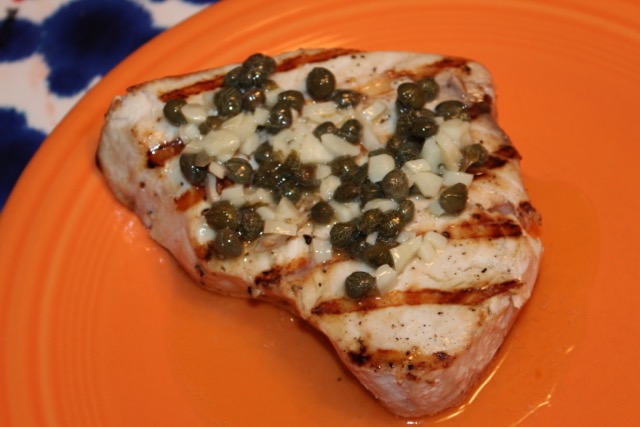 We served these with bread and some asparagus: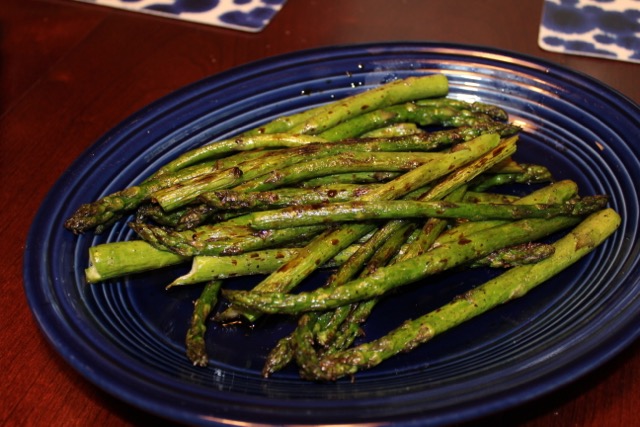 These were delicious change of pace, but Jen still prefers our lemon basil marinade.